ZEF Energy Bulk Buy Program

ZEF Energy is partnering with CERTs to make it easier for non-profits and municipalities to join the electrification of transportation.

Schedule a meeting with a ZEF Energy representative for program details.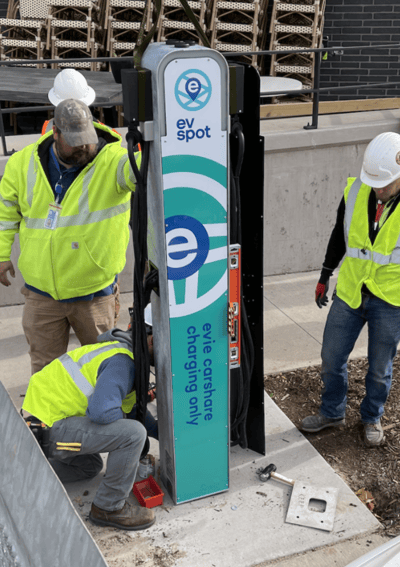 Request a Meeting with ZEF Energy
Single Head
Our ZEFNET Single-Head Pedestal allows for installation in parking areas where no walls are available for mounting. Ideal for those on a budget, who still want the features of ZEFNET. The Single-Head Pedestal has the capability to be upgraded to a Dual-Head further down the road when funds or demand for EV charging increases at your location.


Wall Mount
Our ZEFNET Wall Mount provides the best price point into the ZEFNET system. Ideal for garages or space constrained locations, where easy access to power makes for the most cost effective installation.
Dual Head
The ZEFNET Dual-Head Pedestal is the most per-plug cost effective commercial pedestal configuration. Minimize electrical install costs with this Dual-Head configuration. Ideal for public, retail, workplace, and fleets, with data logging capability and advanced control to allow site/facility managers to minimize demand charge costs when adding EV chargers.